Hi.
I'm using quickbuild 9.0.3 version
I want to use webhook when user commit change in github.
so, I set webhook configuration quick build & github follow https://wiki.pmease.com/display/qb90/Working+with+GitHub
However, I met the error when I tried to commit some change in github.
error message as below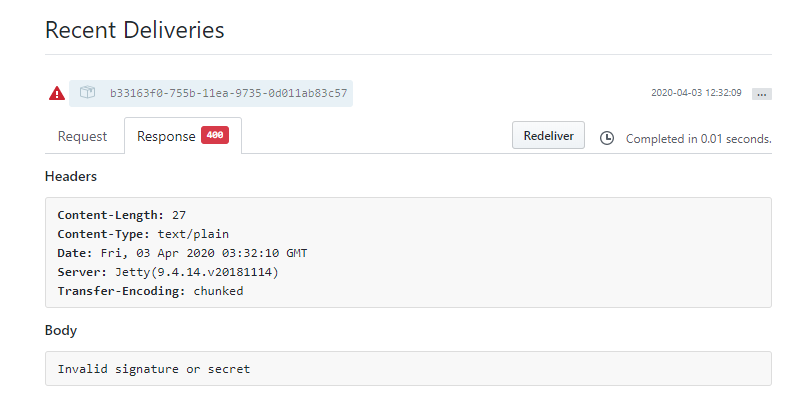 I already check secret key in github & quickbuild.
more info, I found the error when i connect webhookurl
HTTP ERROR 500
Problem accessing /rest/webhook/github/213. Reason:
Server Error
Powered by Jetty:// 9.4.14.v20181114
thanks