Hello
We're working with QB 11.0.21
All our agents have the resource "Agents".
Please, have a look to the screenshot below: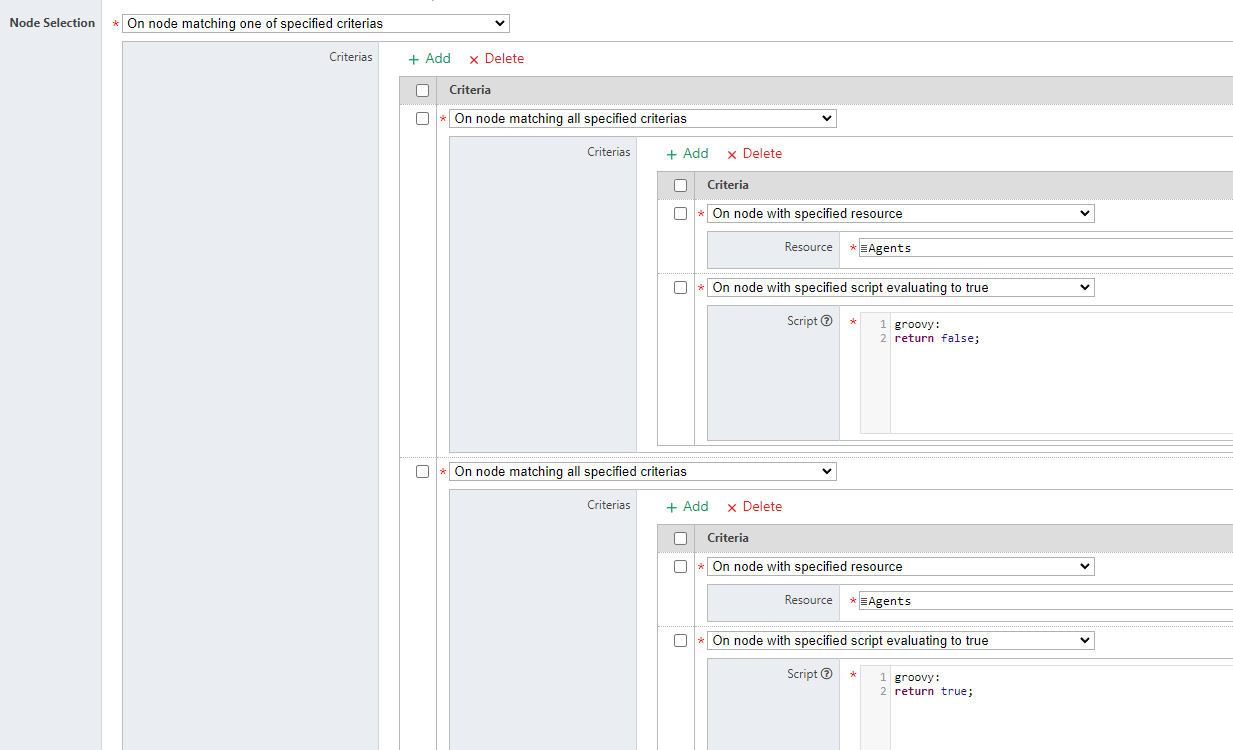 With such a configuration, the step never starts because no agent matching the criterias are found.
But if we reverse the conditions ("return true;" in the top and "return false;" in the bottom), it works.
Is it a bug?
Thank you
Mathieu
solved #2
replies 3
views 152
stars 0